Free Melrose Park Rider route extended to Meadowbank Wharf
Sydney.
PAYCE Director, Dominic Sullivan has announced the free community bus service providing a direct link between Melrose Park and Meadowbank railway station in peak times since March has been extended to take in Meadowbank ferry wharf following its initial success.
"Since its introduction, the hop-on, hop-off service has carried over 3500 passengers and is now averaging 400 passenger trips a week," Mr. Sullivan said.
---
Locals Request Route Update – Dominic Sullivan
The service was introduced by PAYCE, the developer of the Melrose Park North Urban Renewal project, to supplement existing transport links and gauge community support.
Mr Sullivan said Meadowbank ferry wharf had been added to the route in response to requests from local residents.
He said the original timetable had also been adjusted slightly to better match the bus arrival and departure times with those of trains and ferries, in order to reduce waiting times for connections.
"Copies of the latest timetable have been handed to passengers and details are available at the bus shelter on Wharf Road and online at www.melrosepark.com.au," Mr Sullivan said.
"The service has proven to be very popular with the local community, passing its first milestone of 1000 passenger trips within the first month of starting.
"While the service caters primarily for commuters, it is available to all members of the public to use during its operation hours," Mr Sullivan continued.
Eco-Friendly Bus Features Ultra-Low Floor to Cater All Riders – Dominic Sullivan
The bus route starts at the northern end of Wharf Road, travels via Taylor and Cobham Avenue, Andrew Street, Adelaide Street and Constitution Road West before stopping at Meadowbank Station and terminating at the Meadowbank Ferry Terminal.
Mr Sullivan said the bright green eco-friendly bus holds 26 passengers and features an ultra-low floor design with an easy accessible wheelchair ramp.
"Melrose Park North is Sydney's largest urban renewal project. The 30-hectare site includes industrial land near the Parramatta River.
"The $6 billion project will include 6,000 new apartments, a retail town centre, community facilities and parklands and create more than 1,500 new jobs."
Mr Sullivan said the first residents are due to start moving in to their new homes mid-2020.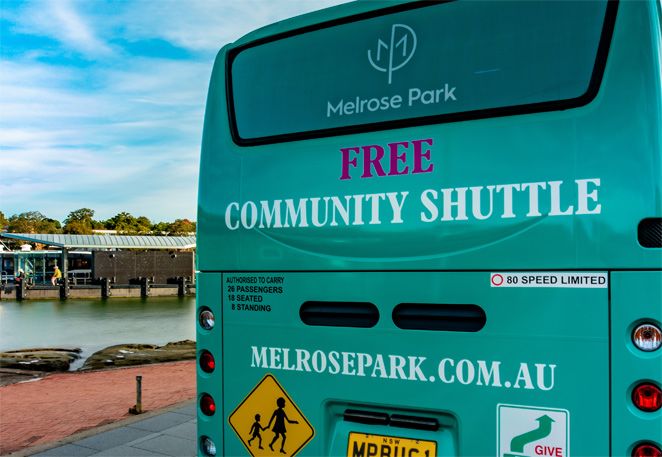 *****
---
Dominic Sullivan – General Manager of Payce Consolidated Sydney NSW
Dominic Sullivan – Payce Consolidated, Sydney Property Development Company
Dominic Sullivan – Apartment Developments in Sydney
Community Events in Sydney
Community Charities Sydney
Community Support for Charities Sydney
Community support Sydney
Charitable contributions and support in Sydney
Charitable donation and support in Sydney
Donations to Charity
Corporate donations in Sydney
Corporate donations to charities Sydney
Corporate sponsorship in Sydney
Corporate support for Community in Sydney