PAYCE FOUNDATION DIRECTOR DOMINIC SULLIVAN JOINS THE CELEBRATIONS
Fiji.
PAYCE Foundation Director Dominic Sullivan said the Roman Catholic Archdiocese of Suva integral to positive planning.
The project consists of a 192msq block to replace 4 classrooms destroyed by the cyclone and a fifth multi-purpose room for use as a library and/or computer lab.
---
Affected Communities Receive Support - Dominic Sullivan
When Cyclone Winston hit Fiji in February last year with winds of up to 300 kilometres per hour it devastated some of the country's smallest communities.
Naitavuni Catholic Primary School, located 58 kilometres north of Suva, was hit hard by the category 5 cyclone.
It destroyed the main building, the surrounding community in the Waidina District, including important infrastructure critical to the operation of vegetable farming which dominates the area.
The 82 school children had been forced to learn in makeshift classrooms as they waited for new ones to be built.
However, building materials and labour was in short supply across the island.
The future for the school and its children looked bleak until the PAYCE Foundation stepped up to help out.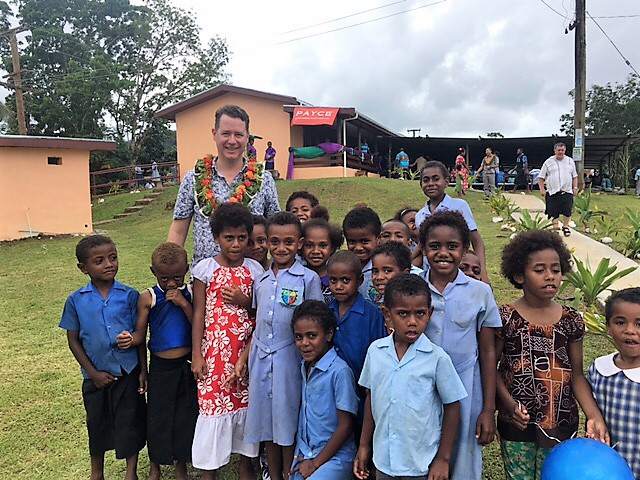 Makeshift Classrooms not Conducive to Good Educational Outcomes - Dominic Sullivan
PAYCE Foundation director Dominic Sullivan said that through the Roman Catholic Archdiocese of Suva, work commenced on planning to rebuild the school facilities.
"The children were being taught in makeshift classrooms that were not fit-for-purpose or conducive to good educational outcomes," Mr. Sullivan said.
"The extreme weather events often disrupt the children's education."
Improving Learning Opportunities was also a Major Aim – Dominic Sullivan
Mr Sullivan said when PAYCE Foundation become involved in the project it aimed to provide new learning facilities that would not only withstand the weather but improve learning opportunities.
"Community groups and representatives were consulted so that a comprehensive understanding of the community's needs could be achieved," Mr. Sullivan offered.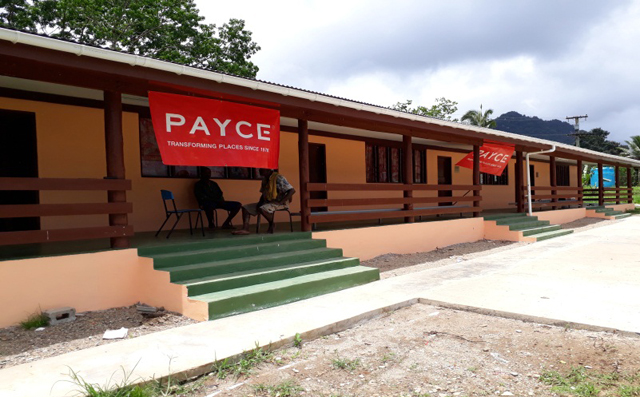 Project a Great Team Effort and a Great Result - Dominic Sullivan
The $350,000 project included a 192msq block to replace 4 classrooms destroyed by the cyclone and a fifth multi-purpose room for use as a library and/or computer lab.
"Our project managers were not only able to assist with planning and construction on the ground, but with new technology to monitor the progress from Sydney," Dominic Sullivan continued.
"It really was a great team effort and a great result for not only the children but the broader community."
Mr Sullivan said it was a pleasure to join the children, parents and school staff for the opening of the facilities.
"It has been a very rewarding project for everyone involved" finished Dominic Sullivan.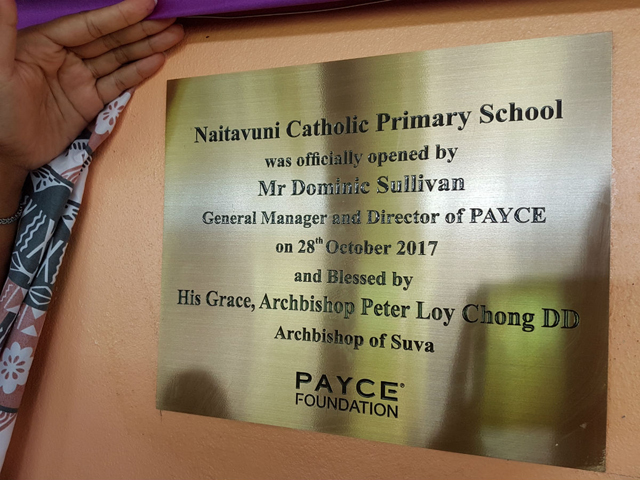 About PAYCE/PAYCE Foundation – Dominic Sullivan
PAYCE is a leading property development and investment company founded in 1978. The company has a proven track record in setting new international benchmarks with its landmark integrated, lifestyle developments.
PAYCE has also won a reputation for not just delivering exceptional, intelligently designed contemporary homes, but also in creating dynamic and cohesive communities.
The PAYCE Foundation was founded in 2016 to build on the long philanthropic tradition of PAYCE. The Foundation's vision is a world in which disadvantage and misfortune do not limit anyone's potential and are not determinants of quality of life. The PAYCE Foundation aims to become a best practice example of engaged and strategic philanthropy.
*****
---
Dominic Sullivan – General Manager of Payce Consolidated Sydney NSW
Dominic Sullivan – Payce Consolidated, Sydney Property Development Company
Dominic Sullivan – Apartment Developments in Sydney
Community Events in Sydney
Community Charities Sydney
Community Support for Charities Sydney
Community support Sydney
Charitable contributions and support in Sydney
Charitable donation and support in Sydney
Donations to Charity
Corporate donations in Sydney
Corporate donations to charities Sydney
Corporate sponsorship in Sydney
Corporate support for Community in Sydney